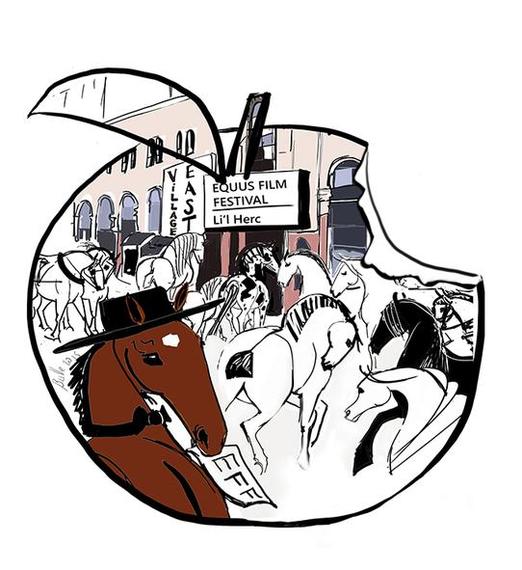 Image & art courtesy of ©Beatrice Bulteau & Suzanne Kopp-Moskow
A broad-based panel comprised of racing industry professionals and film makers will present "
The Right Side of the Track: The Positive Side of Horse Racing" at 

3:15 p.m.,

 

Friday, November 20

, at the EQUUS Film Festival in New York City. The panel  will include a

15

 minute 

film

, The Black Turf Project, which looks at the role black jockeys have in

racing

history incl as first winners of the KY Derby. The racing films will be screened throughout the festival.

L. A. Pomeroy of Equestrian Media Services will moderate the panel that includes: 
Nicholas Carter & Drew Perkins, directors,

Racing

the Times

film



Daryle Ann Lindley Giardino, Executive Producer, Behind The Gate

film

Gary Contessa, licensed Thoroughbred trainer and racing educator, Contessa

Racing

Stable

Ross Peddicord, Program Executive Director, MD Horse Industry Board

Ken Brown, The Black Turf Project

film

Rachel Connolly Kwock, Producer/Director, Riding in Stride

film
Yes that's four films covering horse racing being screened at the festival! Check for times here.
Celebration of horses
You'll find feature films, documentaries, shorts, even commercials from every corner of the U.S. as well as from Europe, Tibet and India. Find all festival information on the
website
and
Facebook page
.
Starting with a VIP party (attend with a free pass) at Manhattan Saddlery on Thursday evening, over the next two days the EQUUS Film Festival features juried screenings on Friday and Saturday, and several lectures and directors' panels that range from wild horses to horse racing, with discussions about horse psyches and welfare issues too.
A common thread throughout the films and panels is telling the stories of horses. For this festival, horses aren't supporting cast, they are the main characters and catalysts. Festival founder Lisa Diersen, started with this premise three years ago, in St. Charles, Illinois. Since then, the festival has moved to Manhattan and settled in to the landmark Village East Cinema, that is a showcase venue for other festivals including the esteemed Tribeca Film Festival. Activities other than screenings will take place at the Ukrainian National Home at 140-142 2nd Avenue, 2nd floor.
The legend of Snowman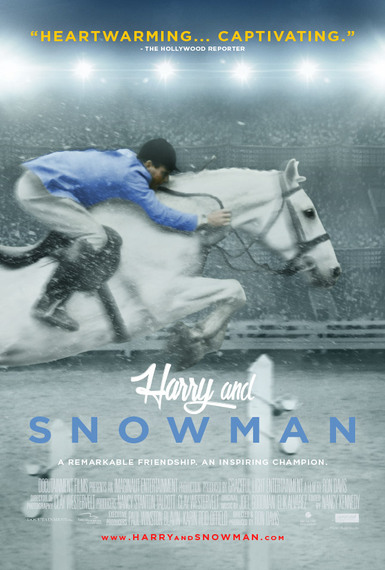 Photo courtesy of Harry and Snowman/©Budd Photo
Not to be missed is
Harry and Snowman
, the tale of a discarded Amish plow horse, destined for slaughter, who was given a reprieve by a post-WWII émigré from Holland, Harry de Leyer. Without giving everything away, Snowman becomes a national celebrity and a cherished member of de Leyer's family. Film maker Ron Davis put out a call to the horse show community and was able to interview de Leyer's contemporaries and to access amateur and professional vintage photos and footage of Snowman and de Leyer in action. The de Leyer family, including Harry, is integral to the film.
Kids and horses … free activities!
Of interest to families, children are welcome to a morning full of horse-themed activities at the Li'l Herc's Kids Fest Children's Film Screening & Fest – at no cost, but reservations are required. This event is at Ukrainian National Home.
In addition to the films, the theater will house a Literary Corner where authors of equestrian-themed literature will be available to meet the public and sign books. A Pop-Up Artist, Filmmakers & Literary Gallery will be featured Friday and Saturday afternoons at the Ukrainian National Home.
EQUUS festival attendance and ticket costs start at free for Lil Herc's Kids Fest and Thursday's VIP reception (both require reservations) to $250 for a full-immersion Pony VIP all-access pass. Screening options are $35-$50.